IT'S ALMOST TIME FOR THE LAST CHALLENGE OF THE YEAR, GETTING YOU READY FOR PARTY SEASON…. PROJECT YOU – 10 week challenge starts on Sunday 10th September.
Due to its popularity we will be offering the 10 WEEK UNLIMITED CLASSES & CHALLENGE ENTRY FOR JUST £125 CHALLENGE ENTRY ONLY £30 (then pay as you go classes 10 for £35)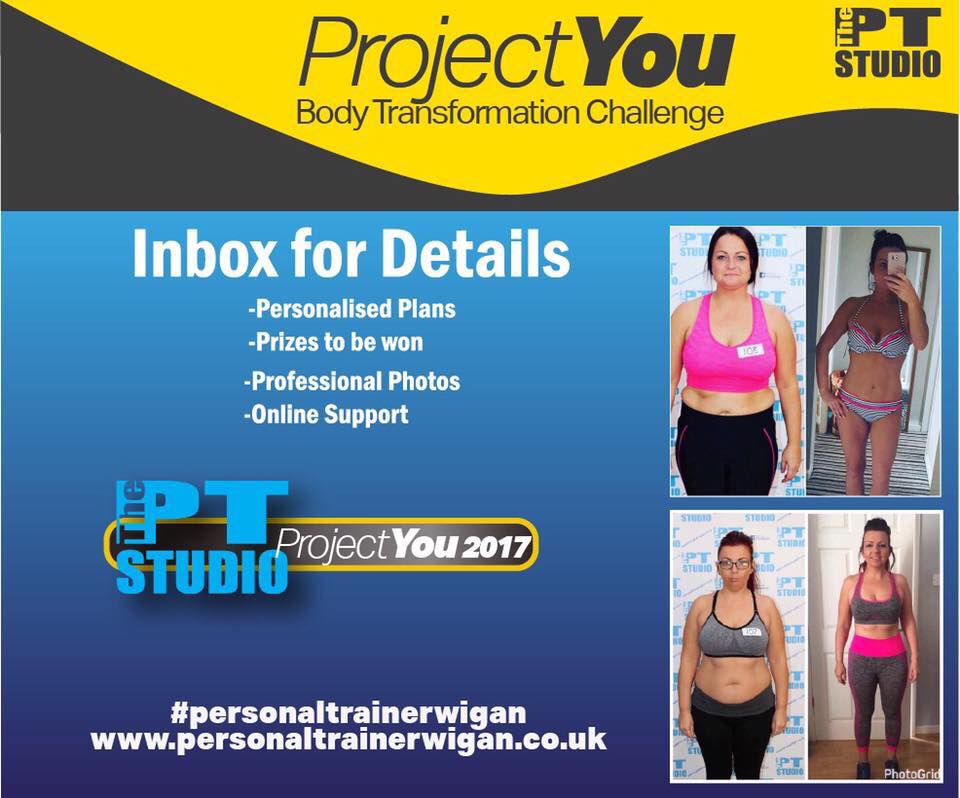 ***SPECIAL EARLY BIRD OFFER – SECURE YOUR PLACE BY PAYING YOUR DEPOSIT BY 1ST AUGUST AND GET £10 DISCOUNT ON UNLIMITED OR £5 DISCOUNT ON JUST ENTRY***To ensure maximum sustainability and the very best results we will be offering several different eating plans so you can decide which fits YOU & YOUR LIFESTYLE the best. The mentor you work with will be an expert on YOUR plan. You know if you train and follow our guidance YOU ARE GUARANTEED RESULTS!!! Deposits can be paid via paypal ste@personaltrainerwigan.co.uk

You need to make sure that if you are paying deposits for mulitple people that you give us their names in the message box on PayPal. Ideally we also need email addresses for every participant so we can email you some pre-entry questionnaires. You want to looks of admiration when you see friends and family again over Xmas? You want the 'wow, how did you do that?' questions? 10 weeks hard work and dedication will guarantee it! RESERVE YOUR SPACE NOW!